Visit Gallery 510 in Downtown Decatur
Gallery 510 is open during the following hours: Tuesday through Friday 11 to 5.
Gallery 510 Art & Framing is a 501(c)(3) organization.
A portion of all sales goes directly to help fund our programs.
Member Artwork For Purchase
Find original art, prints, cards, jewelry, unframed work and other items created by members & guests.
Member Artwork for Purchase
Find original art, prints, cards, jewelry, unframed work and other items created by our members & guests.
Art Around Town
The following artists will be exhibiting their work throughout Decatur, Illinois.

August 2022
Gallery 510 – Sue Goodpaster
Decatur Public Library – Carol Kessler
Decatur Airport – Alec Goss
Cancer Care Central Illinois – Annette Russo
Artist of the Month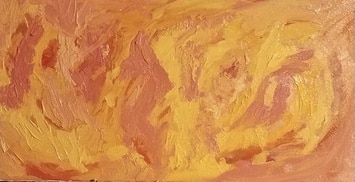 ALISON HUCKSTEP
"My paintings reflect my love of abstract expressionism. I have been working with a limited palette lately, in which I feel more successful. I paint in the quiet, as it allows me to focus on just the paint and canvas. In a kind of intuitive manner. My color reflects that of nature and emotional inspiration."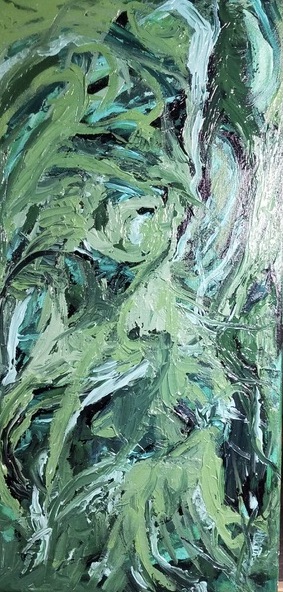 The Gallery 510 Frame Shop
Choose the Right Moulding
The right frame moulding should enhance a work of fine art without overwhelming it. Several factors can influence which moulding you choose:
Where will the piece be displayed
Does it need to work with other art or objects that are already in that setting
What style is the artwork.
You should also consider the colors, textures and styles of other framed works and objects that are already in the room as well as the style or period of the art.
Gallery 510 staff are waiting to assist you in choosing from our wide selection of mouldings to find just the right frame moulding to complement your artwork.
Become a Member
Member artists pay dues annually and receive a solo show at Gallery 510, opportunities to exhibit at other venues about town that Gallery organizes, smaller commission paid on sales at the Gallery, discounts on purchases in the Gallery, discounts on framing supplies, fees waived for entering our shows, a voice at the Board of Directors meetings, and networking opportunities with the other artists. We also offer Emerging Artist and Student Artist Membership Levels.
Get Updates From Gallery 510