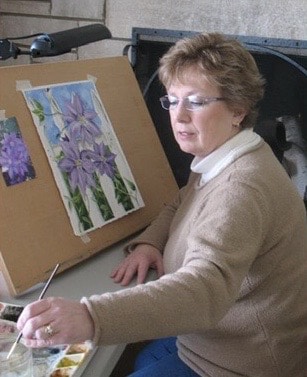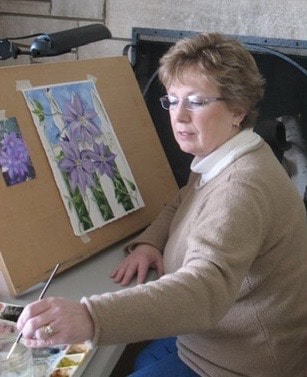 I paint what I see, or wish to see.
Places I have been or someday hope to go.
Colors and shadows, shapes and textures –
This is who I am.
Every painting tells a story…
Every barn has a past…
Every building has character…
Every flower has beauty…
Every bird has life.
If one of my paintings takes you to a special place or
Somewhere you would like to go, then I have been successful.
This is my wish for you!
Sue is a watercolor artist. She creates a calendar every year and those prints could all be framed and displayed. Her work is regularly available at Gallery 510. Original paintings, prints, note cards are available. The Transfer House or local scenes are favorite subject matter for Sue.