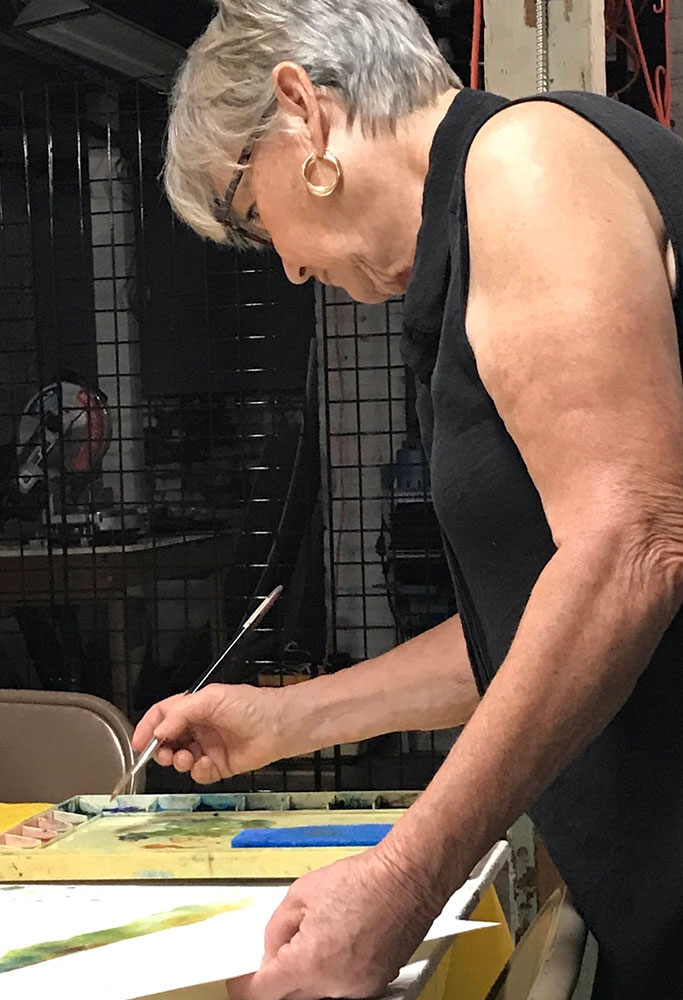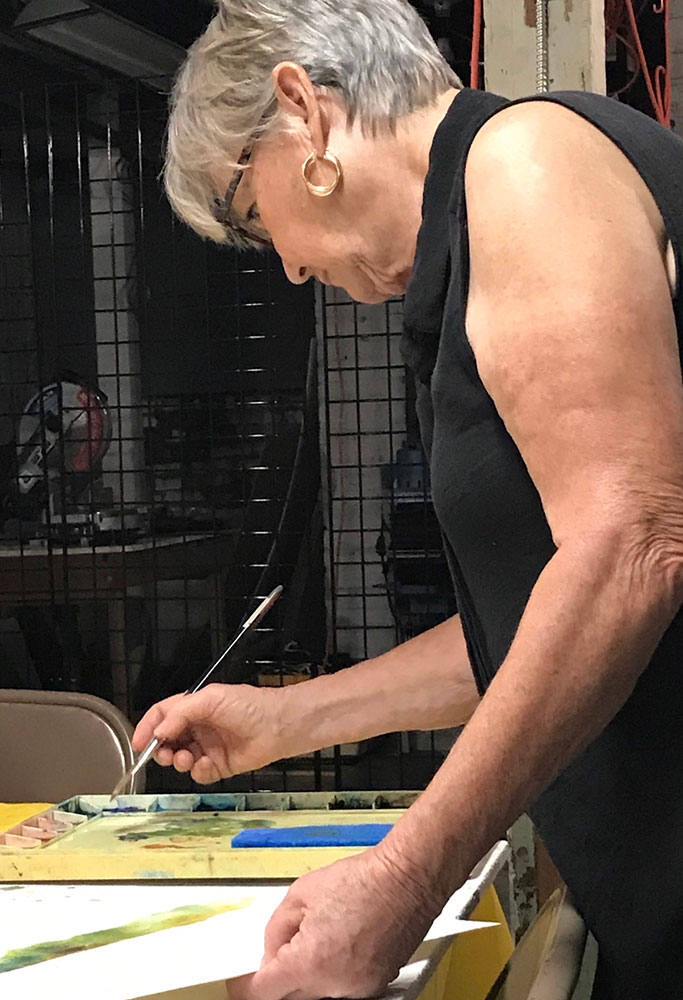 Since Sharon has begun spending her winters in Arizona, she has discovered the lure and excitement of plein air painting. Plein air painting offers the opportunity to enjoy and explore the beauty of the desert.
"Each time I set up my easel in front of the scenery before me, I discover unexpected colors and fresh compositions."
Sharon is a longtime member of Gallery 510. She received a BFA from Illinois State University, has taught painting at Richland Community College and numerous watercolor workshops. Her paintings have been exhibited throughout the Midwest winning numerous awards. The streams, woodlands and fields of the Midwest have provided the inspiration for her landscape paintings.