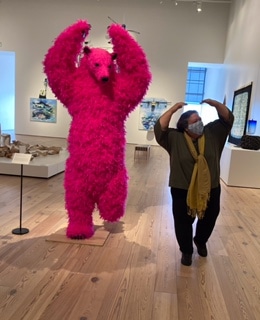 "When creating I feel as if I'm on a journey to discover the unknown. Creating for me is like an adventure to somewhere I've never been. Often my journeys find overlapping paths of some sort."
"My current medium of choice is colored pencil. Sizes are on the small side within 10"x12" and range in price from $75 to $100. A little thing that I find interesting is that I refuse to use rulers or trace any of the shapes that evolve.
"My major focus is on color and it's variation when mixing, blending and adjusting the pressure of the pencil when pressing it onto the page.
"On my creative journeys I'm always striving for visual eye movement and balance. I hope you enjoy the journey too."