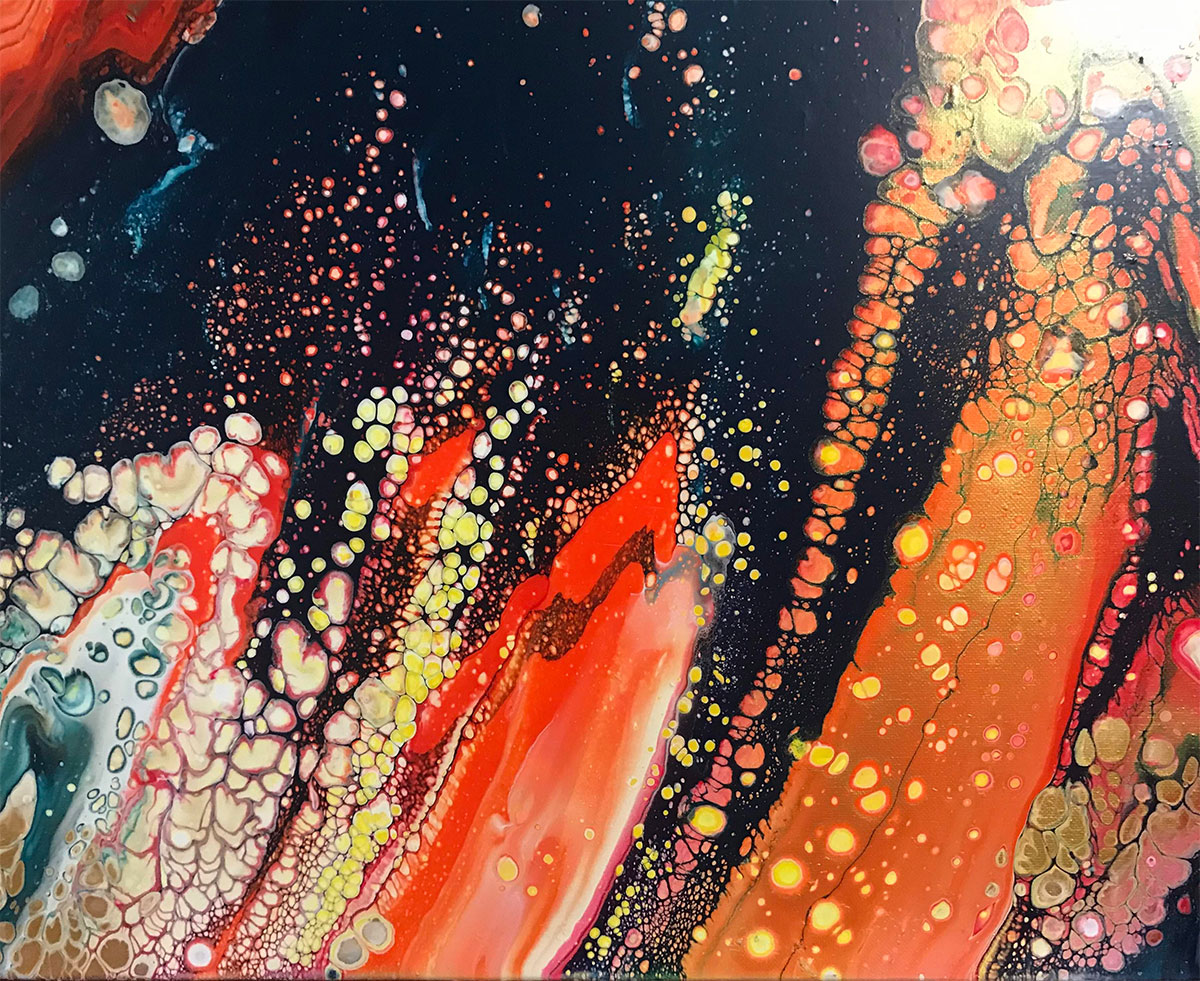 My art comes from my heart. I challenge myself to see beyond the composition of each piece. Art is how I share my ideas to others.
Although I co-owned a ceramic shop with my mother for 12 years, the shop was closed after her death in 2002. However, in fall 2018 I was challenged to make art and sell it at a benefit for a 28 year old cancer patient. I made garden stepping stones and added resin to some of the designs. Loving these, I began to make resin pours and acrylic pours, and I knew this was now my passion.
I am inspired by the beauty of nature (i.e. clouds, water, movements, trees, etc.) and focus on using many variety of materials and techniques to demonstrate the beauty i hope others can appreciate.