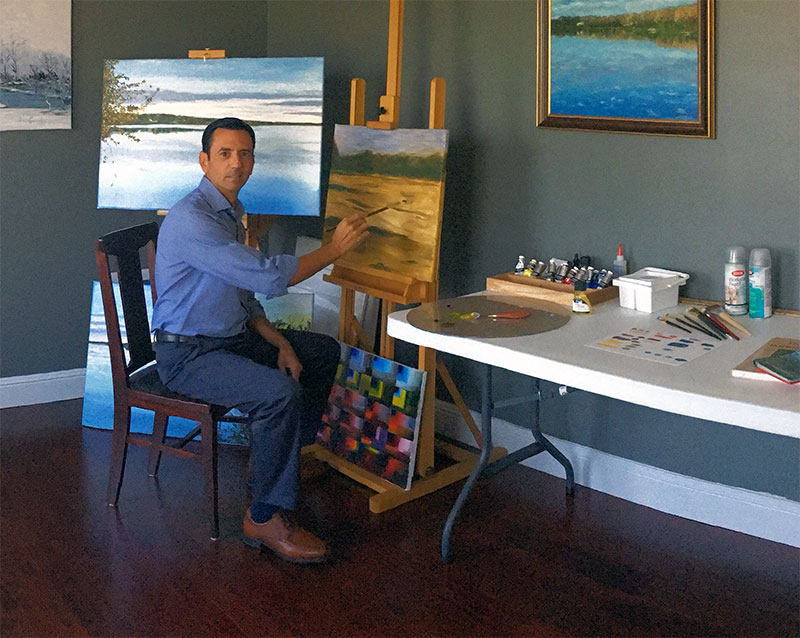 My landscape paintings represent a quest I made several years ago when we came to Decatur to work for ADM. Many people expressed some not very positive comments about the city in terms of beauty and attractiveness, so I decided to find those sites in the Decatur area to show how nature does its magic.
I like to work with water-based oils and imprint a realistic style when trying to prove a point like the one I describe above. It is exciting to try to replicate the colors and dimensions of the site and moment so that the viewer concedes recognizing the place.
If I manage to hear some people here and there feeling familiar with the spots, I'd be really happy!